About us
---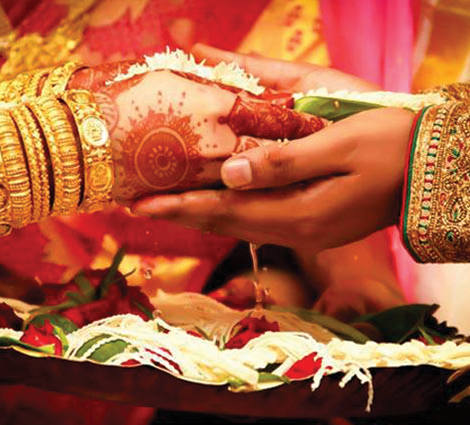 Introduction
Gokuldham, Charotar Patel Samaj Of Atlanta, Brahmin Samaj of Georgia and Vanik Association of Georgia are organizing Gujarati Jeevan Sathi. We believe that "Happily ever after is not a fairy tale. It's a choice". And we are here to help. We want to celebrate our tradition and Gujarati Hindu culture where two different families unite as one. In this convention, you would be able to connect to your perfect match possible. We would like to invite you to attend and experience this event to meet others that are like minded and enjoy this structured program.
We believe parents or other family elders are the important part of this decision making. We invite the parents to join the Saturday evening Dinner to facilitate the decision-making process.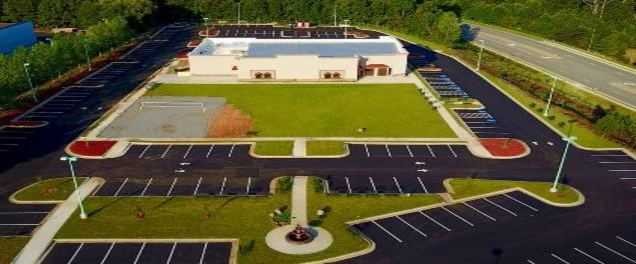 Gokuldham
Jai Shree Krishna. It is with great pleasure that "Gokuldham" welcomes you to Second "Jeevan Sathi" event at Gokuldham Haveli, Buford, GA. With the inspiration and guidance of HDH Shasthpithdishwar Goswami 108 Shree Dwarkeshlalji Maharajshree (Kankaroli-Vadodra) - VIPO, Gokuldham was established to celebrate vibrant Hindu festivals and spread the knowledge of Pushtimarg (the path of Grace). Since opening of the Gokuldham temple in October 2017, Gokuldham has become not only center for worshipping Shreenathji but also a community center for residents of Georgia and nearby states by conducting various activities for kids, youth, adult and senior. Once again, on behalf of Gokuldham committee, we welcome you to the Jeevan Sathi event and we wish you all the best in finding the life partner.
---
Charotar Patel Samaj Of Atlanta
Charotar Patel Samaj Of Atlanta (CPSA) was started in 2015 in Atlanta, Georgia and has become an icon in South East Region, USA.CPSA is non-profit organization open to anybody whose heritage is religiously and culturally Leuva Patidar of Charotar Moti Sattavis Gaam origin, including spouse, and unmarried children. CPSA's mission is to promote and preserve the Gujarati culture and traditions by celebrating various Hindu holidays, spreading love and kindness, encouraging friendship among members with entertainment and sporting events, and educating children and youth about Hindu customs and traditions. CPSA celebrates annual picnic and Diwali dinner and it was CPSA's dream to provide a platform for Gujarat community and right destination for singles looking for a life partner within the community and today, that dream has been fulfilled. We would like to thank all the candidates for joining this event and would like to say "Best of Luck" for your search. "Jya Rahe Gujarati Tya Sada Kaal Gujarat"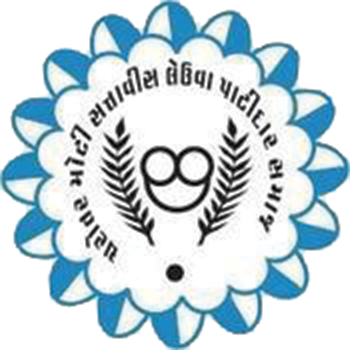 ---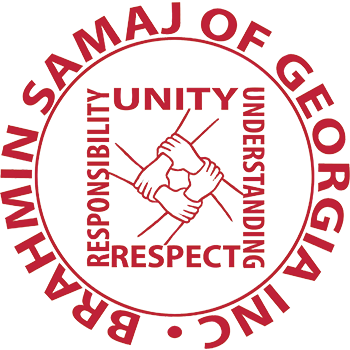 Brahmin Samaj of Georgia
Brahmin Samaj Of Georgia brahmin Samaj of Georgia Was Established in 1999 With A Vision to Help the Young Generation Improve the Core Values of The Samaj and Carry on The Tradition That Were Adopted and Carried on By Our Senior Samaj Members. The Vision of Our Current Leadership Is to Earn Respect by Making People Aware of Our Culture and Our Religion. Understanding Our Customs and Rituals and Passing It on To Next Generation. Our Motto Is to Pass on The Values of Our Rich Culture to Young Generations by Educating Them Through Modern and Scientific Approach. The Leaders of Brahmin Samaj Are Committed to Serve the Society Through Unity and Responsibility. To Achieve This Goal of Cultural Awareness, Bsoga Engage Members of All Generations Through Various Programs. These Programs Include Changing of Janoi (Sacred Threads), Performing Havan, And Laghu Rudra. Such Activities Help Our Children to Understand the Importance of Our Rituals, Not Just to Follow Them. The Events Like Diwali Celebration Bring the Community Together as One Family. As A Part of Our 10th Anniversary In 2008, Bsoga Also Had Pleasure of Giving Opportunity to Our Young Children to Meet and Choose Someone of Their Own Choice as Life Partner. Brahmin Samaj Of Georgia Feels Pride in Contributing to Jeevansathi, This Initiative Provides a Safe Space for Young Generation to Meet and Make Choice of Their Own Within the Community. Brahmin Samaj Of Georgia Wishes Good Luck and Good Fortune to All the Participants of Jeevansathi.
---
Vanik Association of Georgia
Vanik Association of Georgia (VAofGA) is a large community-based, not for profit organization in Georgia and was founded in 2021 with the efforts of our beloved community leaders. It's all possible due to the vision of our leaders and their hard work, dedication, strong leadership and promotion by our members.
OUR OBJECTIVES
To preserve and protect our Gujarati (Indian) cultural values, traditions and beliefs.
To provide a platform to all Vaniks to come together by means of religious as well as social activities,
To educate our children with the importance of festivals and ability *to celebrate our religious festivals in a traditional way,
To work with other similar social organizations,
To render necessary services to needy immigrants as much as possible,
To encourage youths for their active involvement and participation.
All Vaniks are called upon to join this association of selfless interest and zeal of achieving knowledge of golden era of our great heritage.